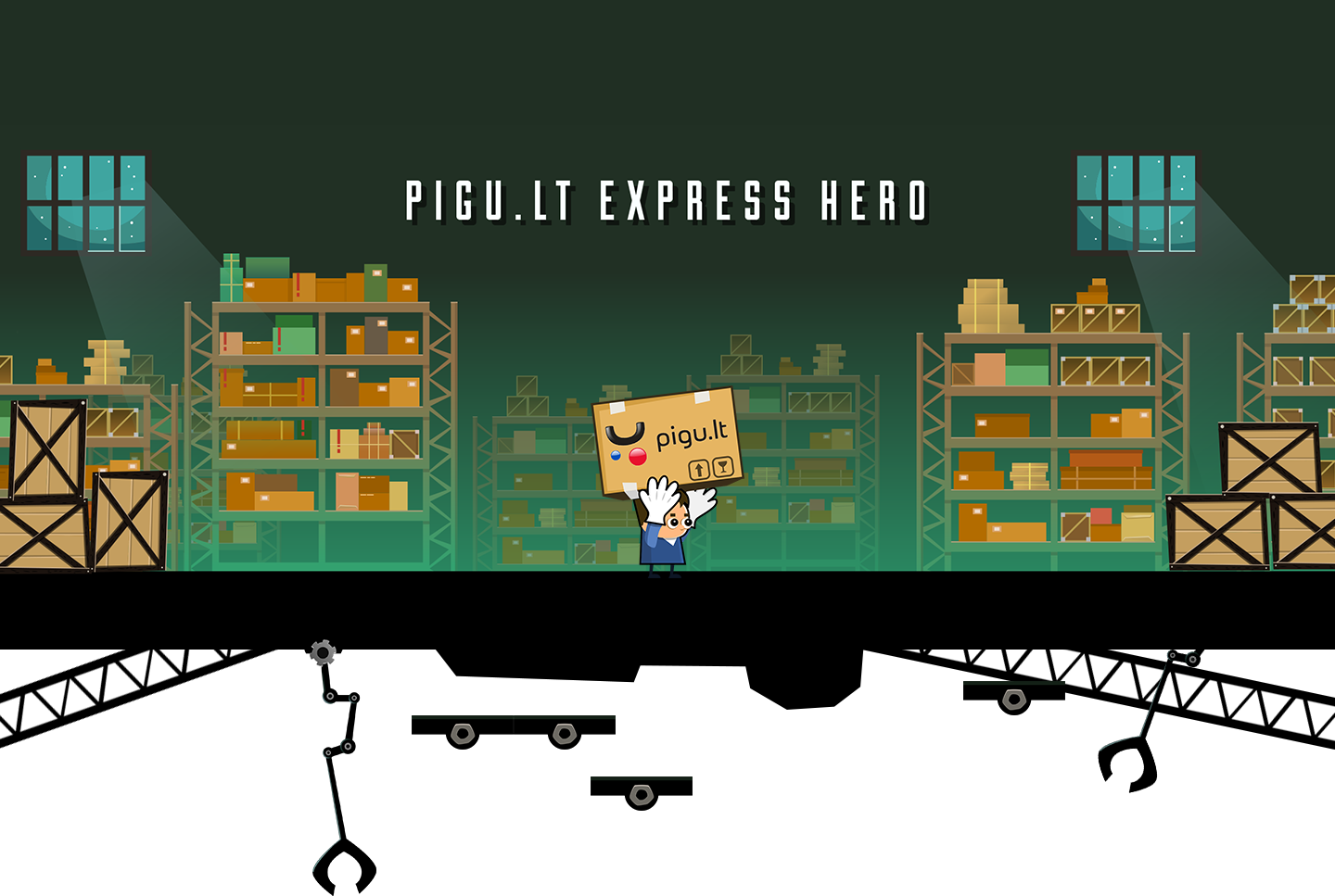 Pigu.lt Express Hero is a mobile 2d platformer created to advertise Pigu.lt online store. The special feature of the game is that it is possible to earn actual discounts on the store while playing this game.


There are several different zones in the game.

Flying mode to boost the players score.