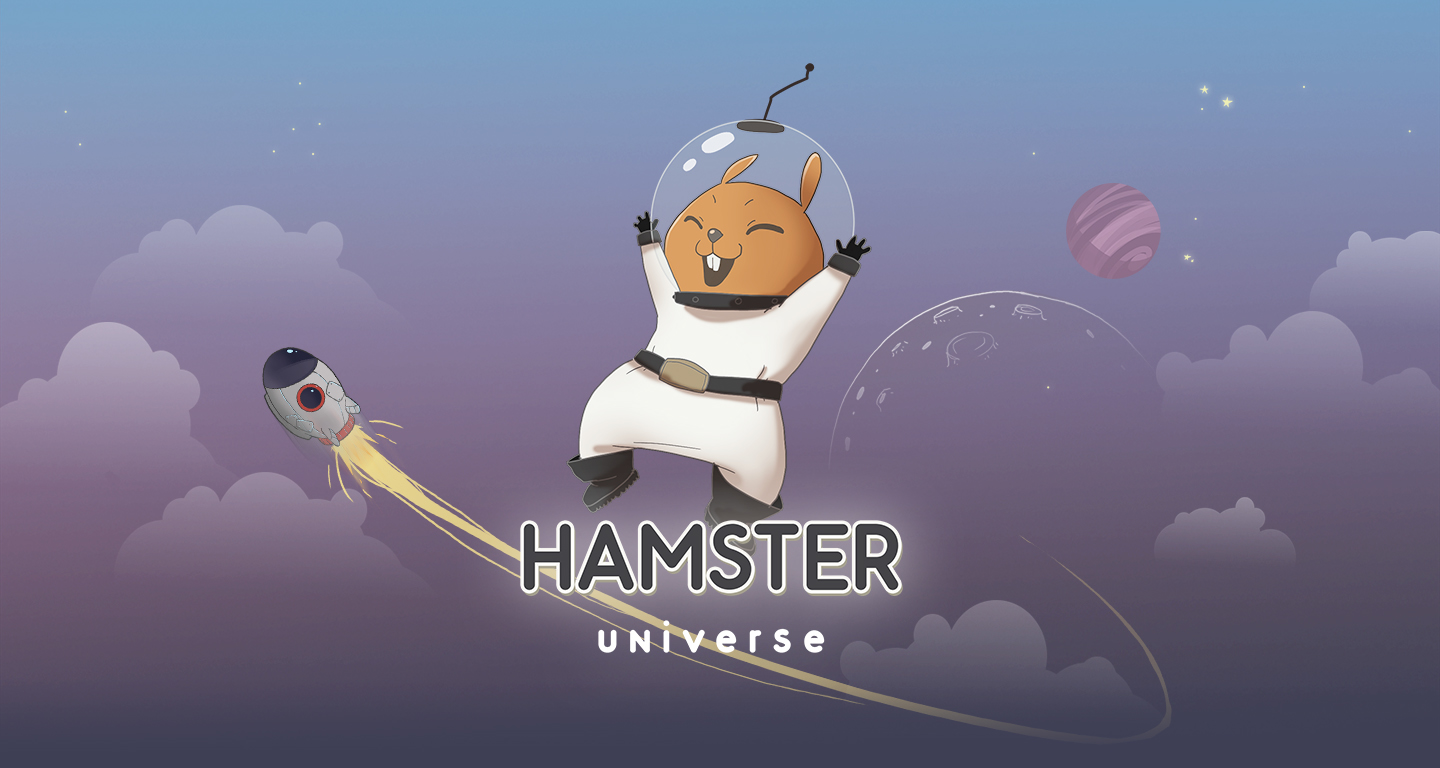 Hamster Universe is an idle game where you help a space-faring rodent to explore the final frontier. Hamster Universe tasks you with assisting the hamster protagonist as he gathers energy for his voyage to the stars.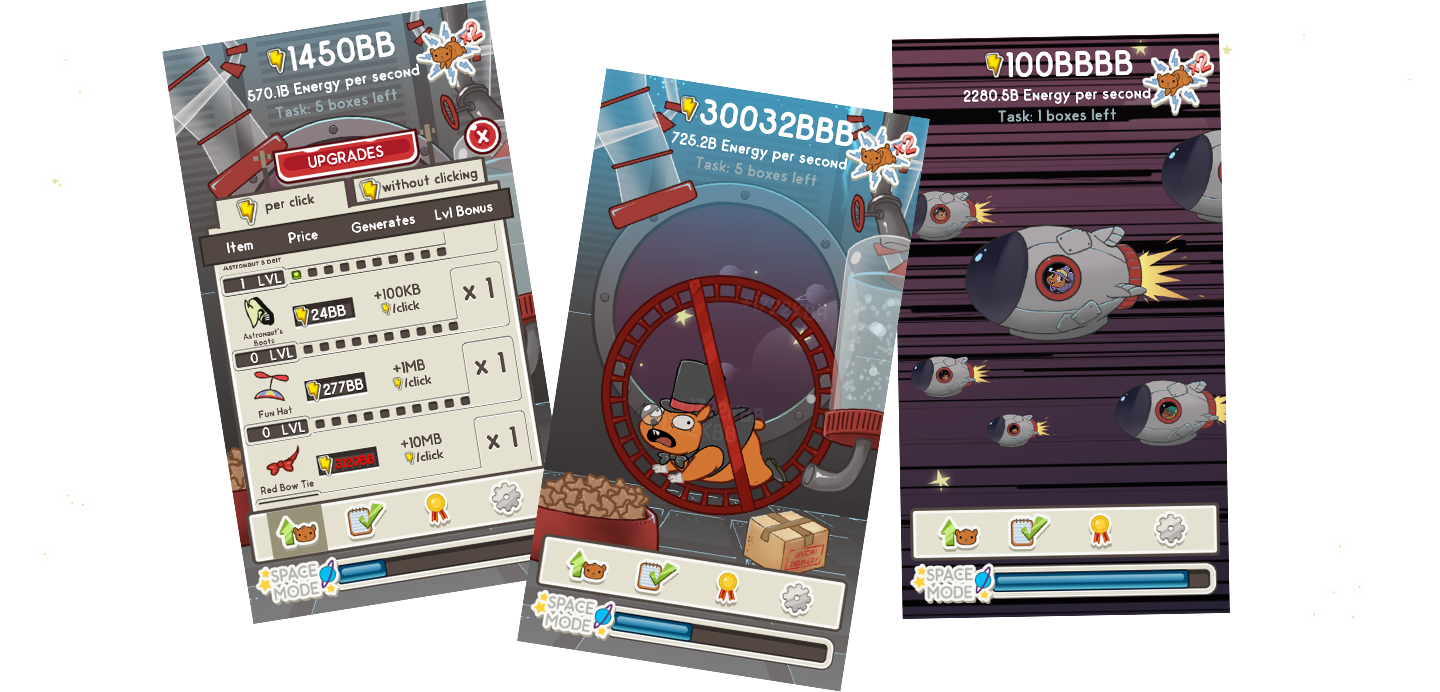 The player may upgrade their gear...
...as well as customize their appearance! 

And earn extra points in the space mode.